A sincere Thank you!
I am deeply honoured to have been returned to represent the people of the Dundrum LEA. I want to give a sincere thank you to all those people who voted for me in any preference.
I would also like to reiterate my pride at representing all the people of Dundrum, Ballinteer, Churchtown, Windy Arbour and Clonskeagh and I promise to work hard for the area. Local politics is about the small things that make a real difference to our communities.
Thank you again,
Grace Tallon
Look what we can do!
I am in politics to make a difference and I am in local politics because I think there's an awful lot we can do locally to make the places we live better. Politics is not just about the big projects. Local politics is especially about the small things that make a real difference to our communities.
Look at some of the campaigns I have been involved in as a councillor: Love Local, Community Music Project, Local Playground campaign. Working with local community groups and businesses these campaigns have made a big difference to people's lives.
Please see my latest leaflet: Look What we can do!
Love Local – support your local economy!
Take a look at my speech on "Love Local" and local economies at this year's Labour party conference in February: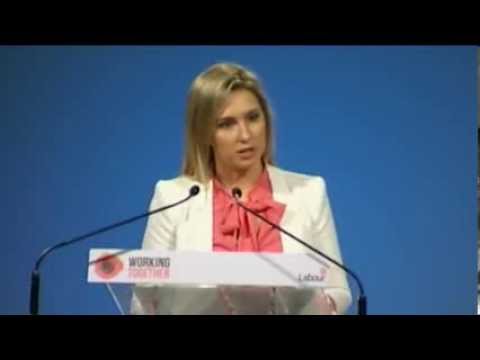 Grace speaking on the "Love Local" campaign at the Labour party national conference Feb. 15th 2014.
"Love Local" – Leaflet & "Love Local Value Weekend"
Over the past two years since joining Dún Laoghaire Rathdown county council I have become acutely aware of the struggle local business owners face.
I want to raise awareness of the importance of supporting local business and the huge impact it has on the community.
Put simply :
 Think, Shop, Buy Local!
When you use a local business, a shop, a tradesman, a service of some kind, the euro you spend recirculates through the local economy many times over. More of the money stays in our local economy than if it's spent outside. The more euros we keep here, the more it recirculates. Understanding how and where we spend our hard-earned money can stimulate our economy and benefit our community.
For example, every extra euro spent in a locally owned shop results in an injection of €2.50 into the local economy. That's compared to €1.40 if the same euro was spent in a large multiple.
We don't have to change everything. Retailing is obviously very important to our local economy, but small changes to spend an extra few euro in our local economy would make a big difference. And anyway it's not just about shops. It's about all our local businesses. From small services like clothes alteration or gardening, to bigger projects, spending locally makes sense. We all know that there's less money around, so let's make what we have count as best we can.
Cllr Grace Tallon
For more details on the campaign see my "Love Local" – Leaflet & "Love Local Value Weekend"